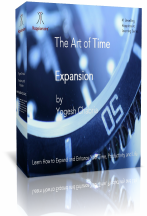 I am happy to share we have gone live with our latest offering that is bringing in incredible results.
The Art of Time Expansion
is a revolutionary learning program for anyone who wants to enhance and maximize their time, productivity and life.
The good thing is you can experience and benefit from this program anywhere in the world.
I like countless others have benefited immensely from the teachings of this program.
Time after all is the most valuable asset, and what you do with it decides your future.
Will be happy to hear how you benefited and grew your career, finances, relationships, health and life from all the extra time you gained from the strategies shared in this program.
Lots of love,
Yogesh Chabria

#1 Bestselling Author | Founder, The Happionaire® Way | Speaker | Entrepreneur | Leadership Consultant | Coach | CEO